Chateau Le Pin
NOW
2.721,41
€
VAT included
Stock
AVAILABLE

Have you tasted this product?

Parker score

93/100
93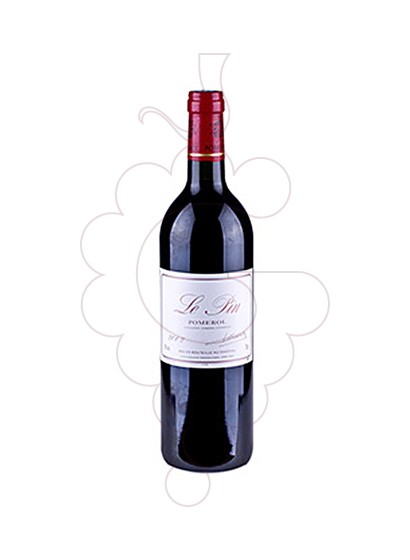 Chateau Le Pin
INFORMATION OF INTEREST Chateau Le Pin 2006
TASTING NOTE
Colour: Medium cherry color layer, with the meniscus evolved.

Aroma: Seductive nose, thin and elegant, displaying a heady aromas of cassis, violets, lilacs, intermingled with ripe red fruit (strawberries, blackberries, raspberries, figs raisined), giving way to other flavors of coconut and a creamy vanilla, from a fine and delicate quality wood.

Taste: In mouth is fresh, delicate, captivating and sensual, with a red fruit in liquor, which lets you surround the mouth feeling, pure-soft, like silk. The faint acidity and tannins are perfectly polished and integrated with the fruit and around the mouth in whole. Its attack is very fine and pleasant. Le Pin, this wine is feminine, refined and sensual, that is pure elegance, and if you taste it without know which wine is, you would call this a Burgundy with all of the law.
MATCHING
The terrific structure and sensuality of this wine makes it the perfect addition to special dishes, whether the meat more sophisticated as more tasty cheeses.
ADDITIONAL INFORMATION
Ms. Laubier, whose family has owned the parcel since 1924 sold the vineyard in 1979 at the Thienpont family for one million francs. Developed by Marcel and Gérard Thienpont (Vieux Chateau Certan) in less than 2 hectares, the wine was produced by a foundation microcuvée a farm. The property was given the name Le Pin by Thienponts due to a solitary pine tree that grows near the winery.
Considered by some as a forerunner of "garage wine", this idea has broad opposition, including the owners, on the merits of the terroir, and the absence of extreme measures to compensate for mediocre grapes.
The vineyards cover two acres of clay soil, with a variety of grapes from 92% Merlot and 8% cabernet franc, the vines have an average age of 32 years. Every year there are on average between 600 and 700 cases, although some years there is no wine.